Resident Evil 7 has been cracked
http://www.geekg4mer.gq/2017/01/resident-evil-7-has-been-cracked.html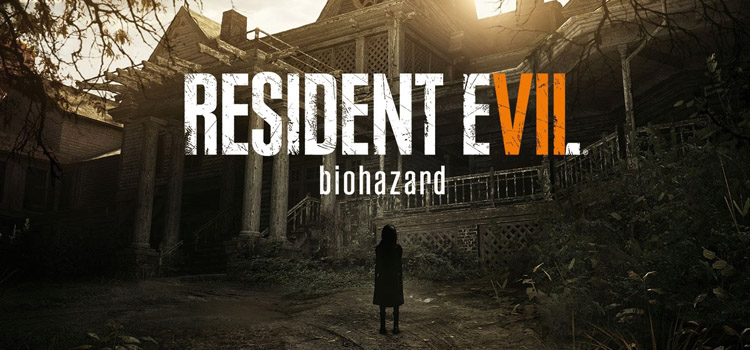 Resident Evil 7 has been out for almost a week and the title uses the latest version of Denuvo which is notoriously hard to crack.
After just five days on the market, the Denuvo-protected PC version of Resident Evil 7: Biohazard has already appeared on pirate sites. Denuvo usually offers months of protection, so this is not only a record defeat but a landmark moment for the world's most famous anti-piracy technology.
With its anti-tamper system of the same name, Denuvo took the inevitability of day-of-release PC games piracy and pushed back the boundaries in a way never seen before. Indeed, some older Denuvo-protected games are still piracy free to this day.
In recent times, however, the company has found itself under increasing pressure. In August 2016, cracking group CONSPIR4CY (CPY) dumped a Denuvo-removed version of Rise of the Tomb Raider on torrent sites, some five months after its release. Despite the long delay, it was a landmark moment. Denuvo had been defeated.
Just days later, CPY doubled down by giving puzzle-platformer 'Inside' the same treatment, but in a record time of just six weeks from launch. What followed was a cascade of cracked games, including Doom, Mirror's Edge Catalyst, Deus Ex: Mankind Divided, and Watch Dogs 2, to name just a few. Now, however, Denuvo is facing its biggest threat yet.
Yesterday, just five days after its January 24th retail date, Resident Evil 7: Biohazard was cracked by CPY. The self-proclaimed Italian group placed RE7 on a so-called top site, with the 'piracy pyramid' doing the rest of the work by cascading it to torrent sites in a matter of minutes. Currently, tens of thousands of pirates are grabbing the 23GB download.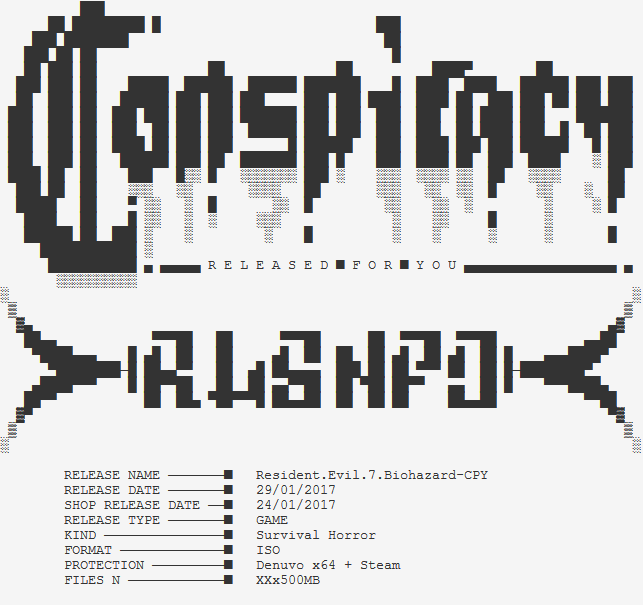 Games containing denuvo cracked after Rise of the Tomb Raider :
1 INSIDE = CRACKED BY CPY
2
DOOM = CRACKED BY CPY
3
MIRROR'S EDGE: CATALYST = CRACKED BY CPY
4
GOD EATER RESURRECTION = CRACKED BY CPY
5
YESTERDAY ORIGINS NEWER VERSION = CRACKED BY CPY
6
Deus Ex: Mankind Divided = CRACKED BY CPY
7
Champions of Anteria = Cracked by CPY
8
Far Cry: Primal = Cracked by CPY
9
Watch Dogs 2 = Cracked by CPY + CODEX
10
God Eater 2: Rage Burst = Cracked by CPY
11
Resident Evil 7: biohazard =Cracked by CPY
This is big blow to all publishers who invested in this anti-tamper tech. On the other hand, this will please a number of PC gamers who boycotted games that were protected by Denuvo.
Get resident evil 7 at steam here :
RESIDENT EVIL 7 biohazard